Kindergarten 3½ yrs-School age
At Learn and Play Kindergarten, our university-qualified teacher delivers an outstanding Kindergarten program that aims at providing many opportunities to prepare your child for a positive start to their schooling years.
This program teaches the children a wide variety of numeracy and literacy skills, including identification of simple numbers and shapes, how to identify and write their name, recognition skills such as identifying their school bag and lunch box, and a range of communication skills, tools and tactics to build relationships with their peers.
While still focusing on attentive care and play-based learning our caring educators strike a balance between teacher-led and child-initiated activities, which will foster your child's natural desire to engage with educational programs for life. This program will provide in assisting the development of confidence, independence, social skills and learning ability; creating a smooth transition to school when the time comes.
Our Program
At Learn & Play Kindergarten our program revolves around the Early Years Learning Framework (EYLF) and the Queensland Kindergarten Program. Learn More >>
Learn & Play Kindergarten
A complete overview of Learn & Play Kindergarten for parents.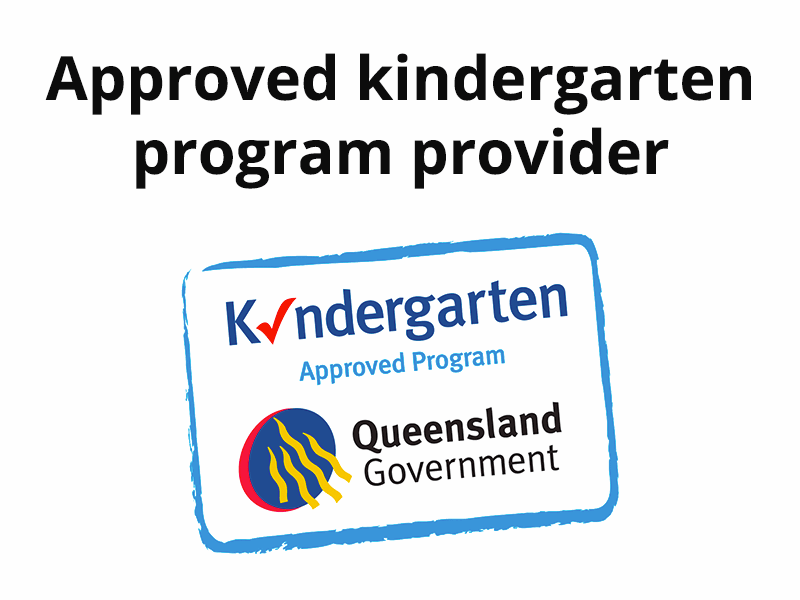 Developing your child's potential
Providing learning experiences through a comprehensive developmentally appropriate program.