Ages 2-3½ years
Learn and Play Kindergarten strives to provide a fun and stimulating environment to enhance your child's learning in their early years.
We believe that play is the foundation of the Early Years Learning Framework, therefore, we provide a program based on the importance of play. Our fantastic outdoor environment allows our educators to encourage the children to connect with nature in the outdoors while developing strong physical skills like leaping, running and jumping while taking calculated risks such as climbing a tree.
Creativity is encouraged in the sandpit, while manipulative skills are strengthened by riding the bikes, pushing the swing and building with blocks. A variety of experiences are also offered to develop their critical thinking, communication, imagination, creativity, interactions with others and active learning process while being supported in a safe and caring environment by our fully qualified teacher and educators. These are all valuable skills which help young children grow and develop.
Our Program
At Learn & Play Kindergarten our program revolves around the Early Years Learning Framework (EYLF) and the Queensland Kindergarten Program. Learn More >>
Learn & Play Kindergarten
A complete overview of Learn & Play Kindergarten for parents.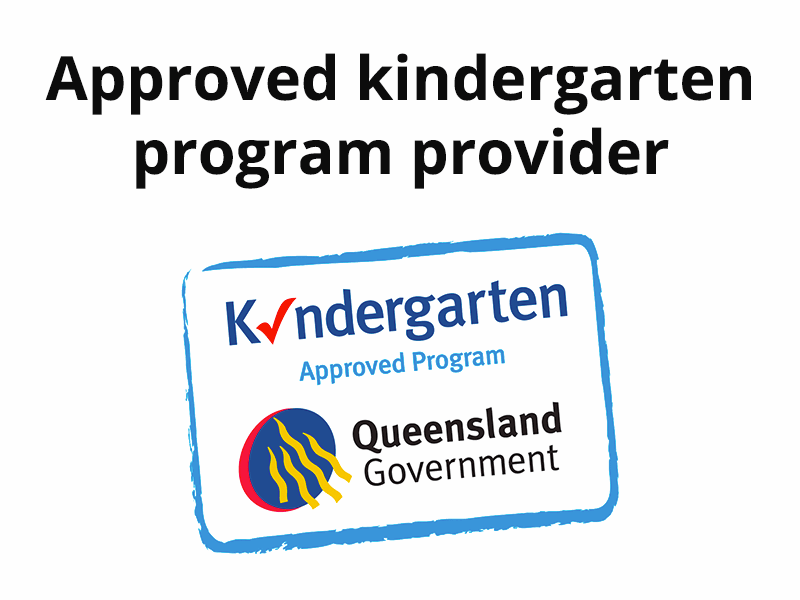 Developing your child's potential
Providing learning experiences through a comprehensive developmentally appropriate program.