Our Kindergarten cares for children aged 2yrs to School age.
We have two rooms, the Giraffe room for children aged 2-3½yrs and the Zebra room for children aged 3½yrs to school age.

Giraffe Room
2 - 3½ yrs
Learn and Play Kindergarten strives to provide a fun and stimulating environment to enhance your child's learning in their early years. We believe that play is the foundation of the Early Years Learning Framework, therefore, we provide a program based on the importance of play.

Zebra Room
Kindergarten 3½ yrs - School age
At Learn and Play Kindergarten, our university-qualified teacher delivers an outstanding Kindergarten program that aims at providing many opportunities to prepare your child for a positive start to their schooling years.
Our Program
At Learn & Play Kindergarten our program revolves around the Early Years Learning Framework (EYLF) and the Queensland Kindergarten Program. Learn More >>
Learn & Play Kindergarten
A complete overview of Learn & Play Kindergarten for parents.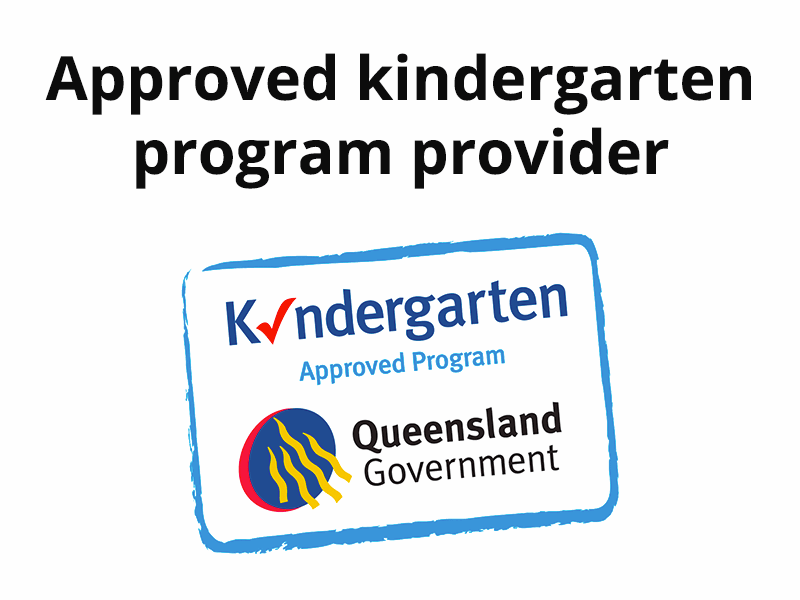 Developing your child's potential
Providing learning experiences through a comprehensive developmentally appropriate program.