At Learn & Play Kindergarten our program revolves around the Early Years Learning Framework (EYLF) and the Queensland Kindergarten Program.
This framework and Program is developed to assist educators in providing young children with opportunities to maximise their potential and develop a foundation for future success in learning. It has a specific emphasis on play-based learning and recognises the importance of communication, language, social and emotional development.
The Framework and Kindergarten Program are a view of children's lives as characterised by:
Belonging - knowing where and with whom you belong,
Being - recognising the significance of the here and now and
Becoming - children's identities, knowledge, understanding, capabilities, skills, relationships change during childhood.
The EYLF and Kindergarten Program reflect on five Learning Outcomes that are designed to capture the integrated and complex learning and development of all children across the birth to five age range. These outcomes are referred to throughout our Kindergartens programs. The outcomes are as follows:
Children have a strong sense of identity
Children are connected with and contribute to their world
Children have a strong sense of wellbeing
Children are confident and involved learners
Children are effective communicators
While the EYLF focuses on children from birth to 5 years, the Queensland Kindergarten learning guidelines aim to specifically enrich children's learning in the Kindergarten year. The QLD Kindergarten Guidelines Learning and Development areas are:
Identity
Connectedness
Wellbeing
Active learning
Communicating
Our programs also refer to the three phases of learning and development.
Emerging – In a familiar situation with explicit support
Exploring – In a familiar situation with occasional support or prompting
Extending – In a new situation with occasional support or prompting, which are differentiated by the child's level of familiarity with the learning situation and level of support required to demonstrate learning.
Learn & Play Kindergarten
A complete overview of Learn & Play Kindergarten for parents.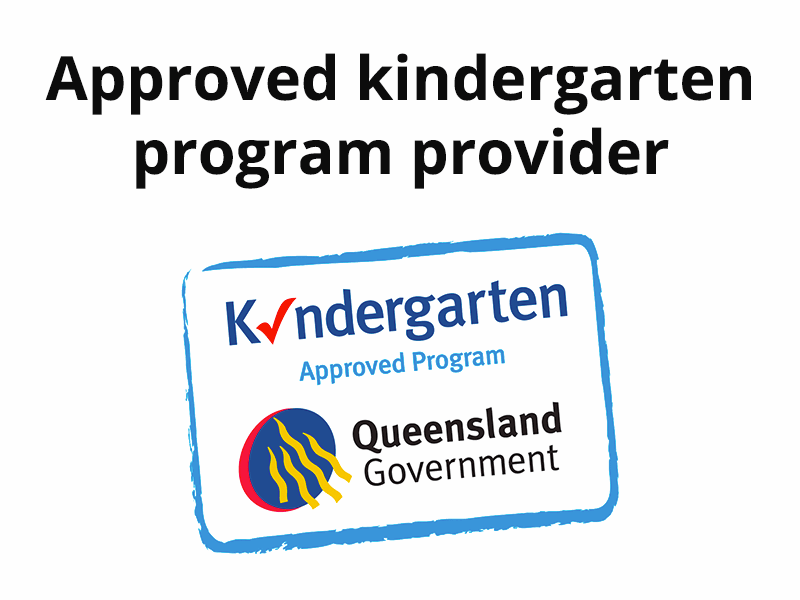 Developing your child's potential
Providing learning experiences through a comprehensive developmentally appropriate program.